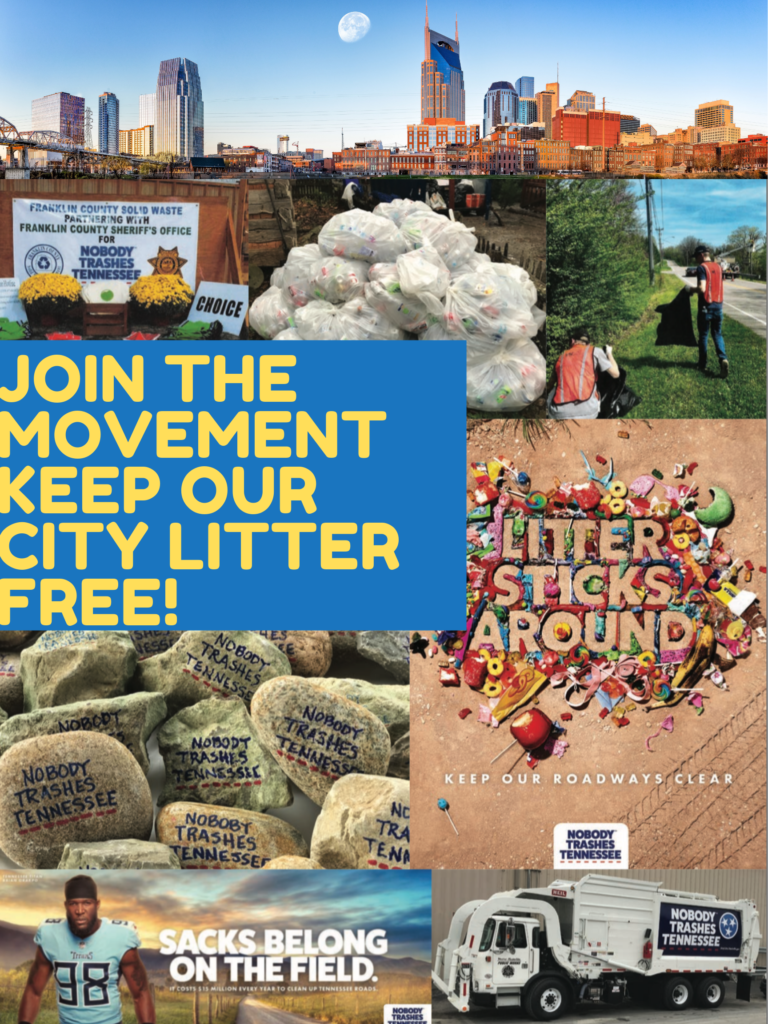 We can't fix the litter problem overnight. But we should all do our part to help stop littering. Litter prevention and pickup efforts are critical to keeping roadways safe and maintaining the natural beauty of Tennessee. TDOT spends approximately $15 million annually on the programs described in this report and right-of-way litter pickup contracts.
Tennesseans care about preserving the scenic beauty of their communities. The Citizen's Litter Prevention Hotline is an educational tool to remind those who engage in littering that their actions are hurtful to the state and to their community.

TDOT maintains the toll-free hotline at 1-877-8-LITTER (877-854-8837.)
Citizens can also report a littering incident online at www.tn.gov/tdot/environmental- home/environmental-highway-beautification-office/litter.html.