The DISTRICT and Metro Historical Commission Foundation have joined forces to create a fund to help restore the vitally important historic district of 2nd Avenue which was severely damaged in the Christmas Day bombing. The funds will be used to help support structural assessments of and facade repairs to the irreplaceable historic buildings impacted by the explosion.
Please help by donating to this important fund to help save the identity of this historic downtown district.
The DISTRICT
[/box]
The DISTRICT
is a private 501 (c)(3) non-profit organization dedicated to economic and community revitalization of three historic districts and their contiguous areas in downtown Nashville; Broadway, 2nd Avenue/Riverfront and Printers Alley, collectively known as The DISTRICT. Its programs seek to foster and stimulate growth of a district identity, community spirit, civic pride and unity while promoting the people in the area and to further retain downtown Nashville's historic character. THE DISTRICT HISTORY If you had come to Nashville's Lower Broadway in 1970, you would have been entering The District, all right — but not the one we all currently enjoy. It would have been Nashville's RED LIGHT DISTRICT — an unsavory area filled with hookers, peep shows and adult "book" shops, along with a smattering of furniture and jewelry stores that were holdovers from a bygone era. Holding court over the area was a declining and abandoned Ryman Auditorium, once Nashville's crown jewel and home to the Grand Ole Opry until 1973, when the Opry was relocated to the new Opry House at Opryland Theme Park, across the Cumberland River about 8 miles from Lower Broad. Today, The District is a lively area filled to the brim with honky-tonks, world-class restaurants, musicians, thousands of tourists and more than a few locals; the occasional country music star can be found performing at Layla's, The Stage or Tootsie's. The Nashville Predators have almost — almost! — taken the Stanley Cup just up the street at the Bridgestone Arena, where performers ranging from Taylor Swift to Garth Brooks to CarlyB regularly perform in front of 20,000 screaming fans, and the Tennessee Titans kick the ball down the field most Sunday afternoons from August to January just across the river at Nissan Stadium. And the Ryman Auditorium, restored even beyond its former glory, is more often than not Pollstar's Venue of the Year, hosting a variety of top-name performers including Brandi Carlisle, Dolly Parton, Keith Urban, John Prine and others. The Omni Nashville, the Westin, JW Marriott are all reporting record numbers; opening in 2021 is the Four Seasons Hotel. Short-term rentals have emerged on almost every downtown street, and building permits are shattering records. The Music City Center, Nashville's convention center that opened in 2013, is surpassing expectations. It's a good time to be in business in The District. It's more than any of us ever could have imagined. Back in the early '80s, Ann Roberts, the former director of the Nashville Historical Commission (a position she held for almost 30 years), understood the importance of Lower Broadway, Second Avenue, Printer's Alley and the Riverfront and insisted on locating her office in the heart of this area — right on the corner of 2nd Ave and Broadway in what had once upon a time been the Silver Dollar Saloon, so named because its floor was dotted with silver dollars from the late 19th century. "We had to promise the city leaders that we would keep our door locked and two people in the office at all times so that criminals couldn't enter and hold us up," Ann Roberts remembers. It really was almost like the old west in those days. Ann Roberts wasn't alone in her assessment of the importance of Lower Broadway and the contiguous areas to Nashville's history. With the Mother Church of Country Music, The Ryman Auditorium, casting her shadow on a block of old buildings where Doolittle Lynn waited for his wife Loretta to finish her stint at the Opry and George Jones hung out between shows, Nashville had a rich past that had lately been ignored. It was time to bring it back. Nashville's leaders and downtown stakeholders rolled up their sleeves and went to work. Like most American cities, Nashville's downtown went into decline in the 1960s, as shopping centers, malls and the suburbs became dominant in the urban landscape. Nashville had a huge asset in the Cumberland River, once the lifeblood of commerce for the city. The Historic Riverfront Association was the first organization to emerge from a series of visioning meetings that were led by the Historical Commission, the late then-Mayor Richard Fulton — a major downtown development advocate — and the Metropolitan Housing and Development Authority, through which federal funds could be sought and directed. Established to promote, preserve and protect the businesses, residents on 2nd Ave and the Riverfront, the Riverfront Association generated grassroots interest and raised public awareness of Nashville's downtown importance. The National Main Street Program had gained favor in small US towns, and in 1989, the powers that be determined that Nashville's former redlight district was ripe for this type of organization. Following Main Street's four major tenets of design, organization, promotion and economic restructuring, Ann Roberts and her team set about getting National Register listings, establishing loan programs and creating a design review process that was at first informal, then official, through redevelopment district designation, followed by historic zoning. Grants were sought and awarded; The District was beginning to evolve. When approached by Historic Nashville and the Metro Historic Commission to merge into The District program, the Historic Riverfront Association welcomed the opportunity to expand its scope and continue its work. Created as a private 501(c)3 non-profit organization, The District was and continues to be dedicated to economic and community prosperity of three historic districts and their contiguous areas — Lower Broadway, 2nd Avenue and Printers Alley. Its programs seek to foster and stimulate growth of a district identity, community spirit, civic pride and unity while promoting the people in the area and to further retain downtown Nashville's historic character. One of the earliest activities of The District was Dancin' in The District, a street party that drew upwards of 15,000 people and was held annually for more than 20 years. Under the direction of Tom Morales, owner of Acme and The Southern and an early believer and investor in Broadway, it made a comeback in October 2019. Also running each year for the past 34 years is our Progressive Party, a really fun fundraiser held each year in the fall that draws about 400 people who "progress" from one sponsoring venue to the next. We raise funds through sponsorships, ticket sales and our silent auction of items and trips donated by our local merchants. Proceeds benefit various projects, including the Ryman Alley renovation, Christmas decorations and lighting projects. We are also discussing the beginnings of a video history of Lower Broadway, which of course is rich with tall tales (some true, some fabled), the famous who can claim they got their start in a Nashville Honky Tonk, and the almost-famous. Success has come in the form of higher property values, a near-zero vacancy rate and a plethora of busy new bars, restaurants and hotels. But many would argue that this has come at a high price – the loss of authenticity. While Robert's, Layla's and Tootsie's retain most if not all of their original charm, we now have the brands of today's (and some of yesterday's) country music stars – Jason Aldean, Luke Bryant, Florida Georgia Line, Kid Rock, Alan Jackson, Dierks Bentley – but it has also generated an explosion of tourism traffic, sales and lodging taxes, billions of dollars in development. It may seem that it has happened overnight, but it has been because of the hard work and diligent planning of the CVC, the Nashville Chamber, the Downtown Partnership and early stakeholders who believed in The District. Strong leadership is always the key to positive change, and that has certainly held true in the case of downtown Nashville. We've had dedicated mayors who have had vision and taken the bold, brave steps of investments — Mayor Fulton, Mayor/Gov. Phil Bredesen with the Bridgestone Arena and Nissan Stadium, and Karl Dean, who championed the most recent significant development with Music City Center. This new convention center certainly was not without controversy. It was expensive, and it has a huge footprint — usually not an ideal development piece for a downtown. But it worked here, and since it opened in 2013 it has also exceeded all expectations and launched the development of class-name hotels, lured in conventions, the resultant tourists, and investors. We will continue to see change in The District, even as we embrace our past. Fifth and Broad, opening in 2020, introduces 200,000 square feet of new retail space one block west of what has traditionally been known as Honky Tonk Row. Who knows what this will do to Lower Broadway's established businesses? The area known as SoBro — South of Broadway — is exploding with new hotel and apartment development and is much changed from the area once known by locals as Black Bottom because it was regularly flooded by the Cumberland, leaving rich black dirt in its wake. Nashville Yards, with Amazon's 5,000 employees working in this $1.5 billion development, is a game-changer for downtown Nashville. More has happened and more is coming. All of these developments and others will have a major impact on The District, as we grapple with our success and our brand as Music City. Safety, garbage, sidewalks, vagrancy — these are all issues that we as merchants and residents deal with on a daily basis. And what about The District's organizational structure? We are a volunteer board run by a part-time executive director. We meet monthly, and our Merchants Group also meets monthly, having grown from a very small gathering of five or six stakeholders just 10 years ago to a meeting of 70 or so who meet to discuss solutions to issues that affect us all. We strategize, plan and work our events. We don't always find the answers we want, but we are always working together to create solutions and new opportunities for The District, the area of Nashville we consider to be the most significant, with our storied history, our great vibe and our major economic impact on Music City. [/twocol_one] [twocol_one_last][box border="full"]
NEWS
[/box]
[/twocol_one_last] [box style="rounded" border="full"]FEATURED EVENTS [threecol_one]
An Annual Event in the Fall
[button link="https://v29.c6c.myftpupload.com/district-event/progressive-party/" size="medium" bg_color="#5e7fa2″]More Info[/button]
[/threecol_one][threecol_one]
Decorations must be completed and installed by the Last Wednesday, in November.
[button link="https://v29.c6c.myftpupload.com/district-event/light-up-the-district/" size="medium" bg_color="#5e7fa2″]More Info[/button]
[/threecol_one][threecol_one_last]
Held in the end of December
[button link="http://www.musiccitybowl.com" size="medium" bg_color="#5e7fa2″]More Info[/button]
[/threecol_one_last][threecol_one]
[hr]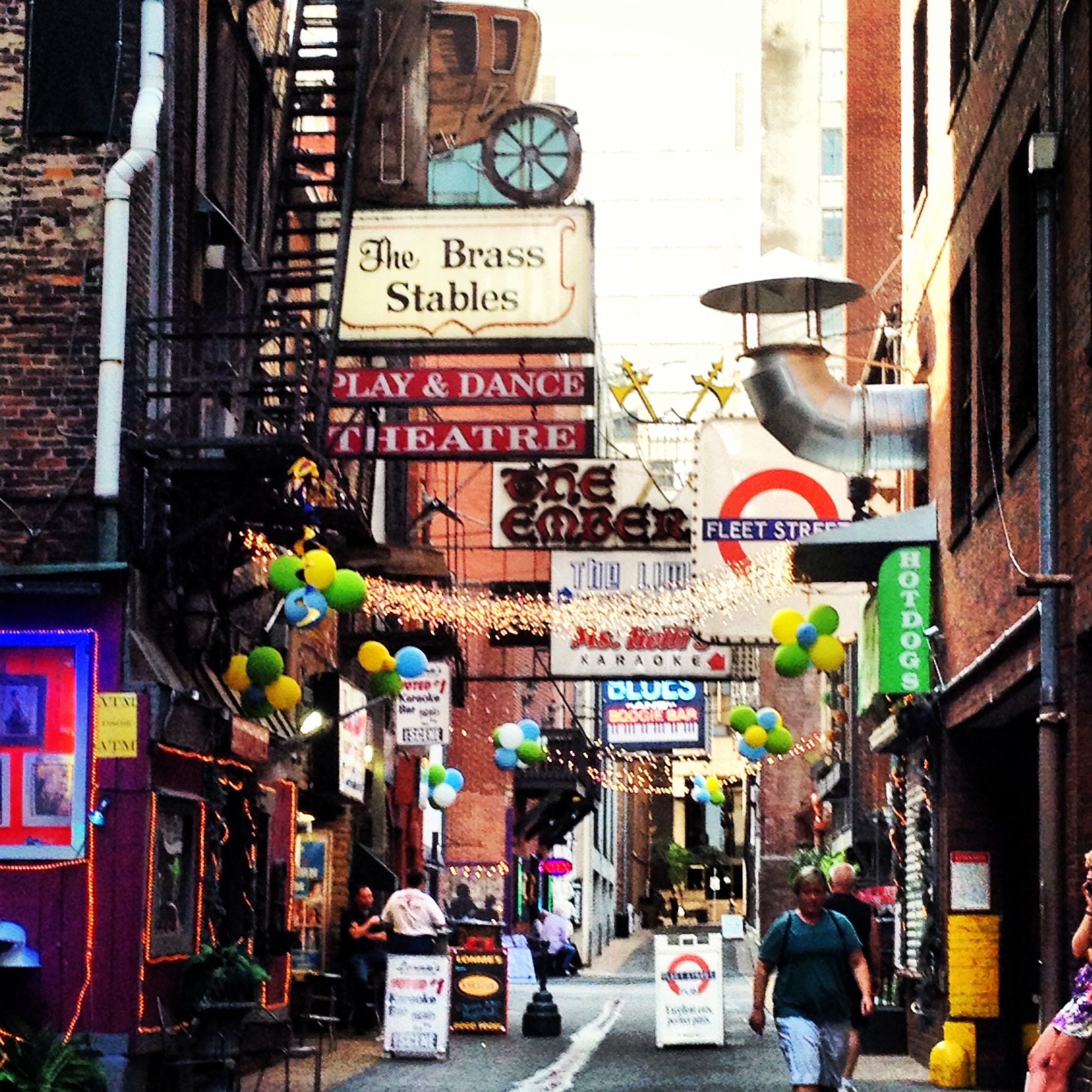 The 1st Saturday of the month
[button link="" size="medium" bg_color="#5e7fa2″]More Info[/button]
[/threecol_one][threecol_one_last]
July 4
[button link="http://www.visitmusiccity.com/july4th" size="medium" bg_color="#5e7fa2″]More Info[/button]
[/threecol_one_last] [threecol_one]
The 1st Saturday of the month
[button link="http://www.nashvilledowntown.com/play/first-saturday-art-crawl" size="medium" bg_color="#5e7fa2″]More Info[/button]
[/threecol_one][threecol_one]
[button link="https://v29.c6c.myftpupload.com/district-event/mayors-tree-lighting/" size="medium" bg_color="#5e7fa2″]More Info[/button]
[/threecol_one][threecol_one_last] [/threecol_one_last][/box]